Illustration, Interview, Realistic painting, Oil Painted Pencil, Active, Colored Pencil
An illustrator and an antique shop, Seiko Ogisho wearing two hats.
From its elaborate drawing with oil color pencils, you can feel a deep affection for the motif.
Also, is it only me that I feel like I am feeling tension and sophistication like Paris in autumn as a unique feeling of air?
As the first step in introducing active writers, this time we will talk to Seiko Ogisho.
—- What kind of picture do you normally draw? Please tell me if you have activities other than creative activities.
Outside of work, I continue drawing quietly the motif I want to draw at that time.
Priority is given to the love to the object to be drawn rather than self-conscious, aiming for a work that seems its original beauty that is possessed leaks out by the drawing motif.
Also, I got several line stamps, and I am making good sales out of it.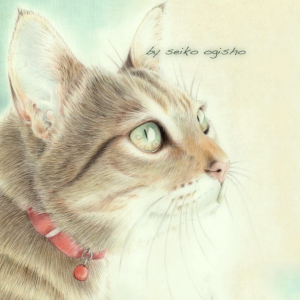 —- Please let me know if there is an episode that made a big impact on your work as a trigger to start making the works.
Since I was a kid I love girls' comic books and I wanted to be a cartoonist, but when I was in a university, I noticed that I love to stick to drawing one piece and now I am here doing what I do.
And I was also influenced by the landscape painting of the woodcut of the Meiji Taisho era. I was shocked when I saw them at the university library.
I felt a simple and serene view of the world without wasteful things, and I also wanted to draw such a picture.
—- Please tell me if you have a favorite (or influenced) writer or work.
I love the world of "static" drawn by Moto Hagio the cartoonist, and beyond the story, I was greatly influenced by the beauty and composition of her paintings.
—- How long do you regularly work on creation? Also what is that creation time like for you?
In good weather, I draw at least 1 to 2 hours.
When I'm in the zone, I sometimes continue drawing for a half a day.
It is limited to the time while there is sunlight because of eye diseases and age.
I will try to avoid forcing myself to do too much in order to continue drawing in the future for the burden of my eyes.
On rainy days, I look for motifs I want to draw and think about composition.
From childhood, drawing is an ordinary act of nature in order to live.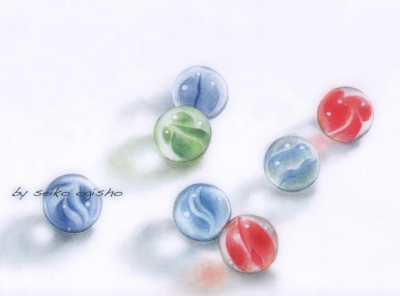 —- What do you usually do for a change of pace, or have something you like to do in particular recently, or have anything not related to art but things you like or to do?
I also operate a shop dealing with French antique miscellaneous goods.
I like the work there as well, and taking business trips twice a year to France has been very refreshing for me.
—- The piece that you wish to make, the works you want to work on, the exhibition that you wish to hold and etc, please let me know your dreams and visions.
I would like to draw a picture like the one from an illustrated book.
I want to try holding an exhibition that is arranged with pieces like the ones from illustrated books with narrowed motif.
Also, I would like to work on a beautiful illustrative book for adults.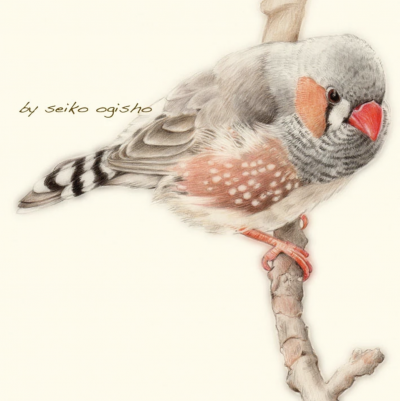 —- Seiko Ogisho's brief history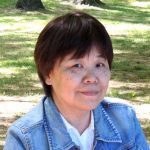 Graduated from Graphic Course of Design Department of Kyushu Zokei Junior College
Completion of Illustration Department at Nippon Designer Institute
In addition to solo exhibitions at Tokyo Ginza and New York Brooklyn, participated in numerous in solo exhibitions, group exhibitions and so on in various places.
—- Artwork of Seiko Ogisho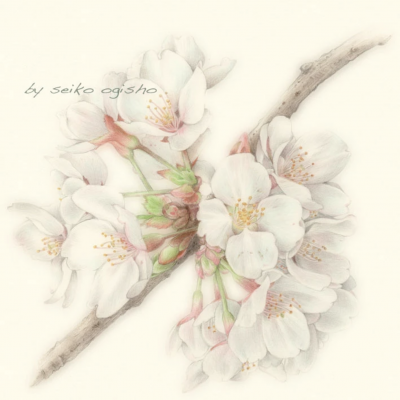 "SAKURA" I wanted to show the transparency and transience of the cherry blossoms, so I drew it carefully and repeatedly over and over again.
—- To know about Seiko Ogisho more
Webpage
Facebook page
Facebook